KILIM is a traditional, hand woven woollen textile, that can be used as a rug, bed-cover, or as a decoration on a wall, chair, shelf, etc.
BOSNIAN kilim is a product with centuries long tradition.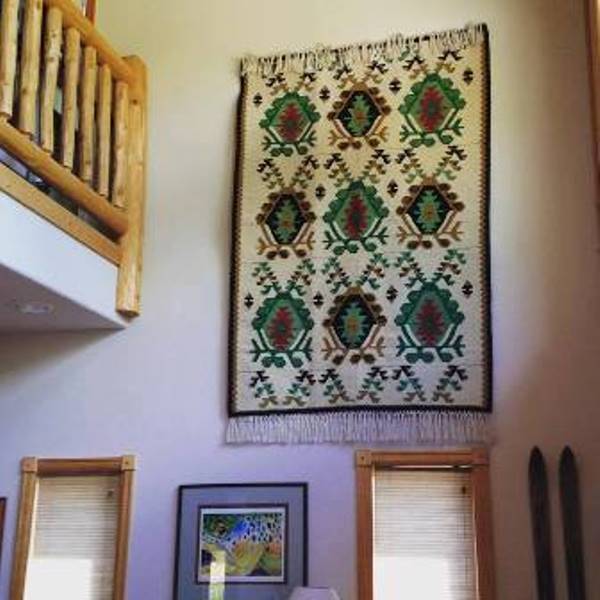 Using their old-fashioned, wooden looms at their homes, women of Bosnia and Herzegovina had woven killims, of which Bosnia and Herzegovina was renown outside its borders, much earlier than the Vienna's company, Philipp Hans et Sohne, opened their kilim factory in Sarajevo in 1889. Wool of a domestic sheep was used for weaving. Colouring was done using natural ingredients and decoration was adjusted to the abilities of the primitive weaving technology. The most frequent decoration included straight or zig-zag lines, triangle, and rhombus, while flora and fauna motives were styled to the point of bear recognition. Colours of Bosnian kilims are harmonious and warm, dominated by red, white and black, with blue, yellow and green ornaments.
Tradition of weaving is being passed from one generation to the other, mother to daughter; thus the tradition is preserved.
Bosfam continues with weaving tradition.
Bosfam weaves kilims of traditional and contemporary design, using a 100% wool and basis made of cotton or wool.
KILIM looks the same on both sides.
It takes about 3 months to weave a kilim of 200×300 cm.